September 22, 2016
While waiting for the Red Sox game to start and then the Pats game a little bit later, I can't help reminice about a couple of more important games that also occurred on the same night.
Lets see: in 1972 a couple of young Relics paired off in the Whiffleball World Series on Oak Street.
If memory serves me correct, the EDITOR pitched 2 complete and perfect innings. Well, not in a row, but during the entire game there were 2 perfect innings pitched. All the other innings he gave up, on average, 4 runs each. All in all, EDITOR lost the series to his neighbor 4 games to none.
Just another chapter of becoming a loser. Fast forward 45 years, yup, he is still giving up goals and is still leading in the loser category.... not that there isn't competition, because there is!
Hey, does anyone remember this graphic?
Yup, this was one of the original paintings titled "Shots Toward the Net". Funny how some people just don't get it as they try to impress the fans in the bleachers by not only shooting extremely wide, but quite often skying / roofing the shot way the heck above the crossbar.

September 18, 2016
Relics: Still defending champs Lincoln Stars got spanked again, this time by Fargo. Not too exciting except for Fargo, who just toyed with the Stars all night long. Pretty clean game. Oh, have to mention Little Irish's night filled with breakaways. Not saying, but if you look at the box score, he didn't score any goals.

Tri-City beat up on Madison 5-3 in what was also a clean game.
There is still a concern for player attendance... WTF?
League L: Saints and Toros played a great game. Saints wound up winning 6-4. Flounder played great. Derek "Orr" scored 1 goal after going from one goal line to the other. Great skate, great backhand goal. Later in the game we saw him score another, but somehow did not get credit for it. Thats ok, he'll get his. Toros look good despite trading Red Bull in the offseason.

Crusaders shut out the Whalers 3-0... then again, who hasn't shut out the Whalers yet. Whalers have not scored this season and might need an emergency shakeup to get them going. I'll put a call into the league office for help.
I hear Beeber might be available to return. Speaking of Beeber... is he still in the league?

Last game was exciting, at least for the Stingers who won in a shootout over the Sharks 5-4. Another pretty clean game, lots of action and lots of shots.
Notables: The "Pete-twins" were shut out again. If I remember correctly, that make 23 straight games... is this considered a slump?, or just the fact that they may be playing themselves out of the league. Just sayin[.
Hey, does anyone else notice that the Sharks might be in trouble since the DA and the Colonel silently disappeared from their roster? We noticed.
League C: Sorry, but who the hell cares. League is playing way over on the south side of town and playing all west-coast time games. Lets just with them luck and hope they survive.
September 11, 2016
Relics: Defending champs Lincoln Stars got spanked by Madison Capitals. Tri-City Storm and Fargo Force skated to a 3-3 tie. Ho hum games.
League L: Uneventful games, lots of penalties.
League C: Blah games, also lots of penalties.
September 2016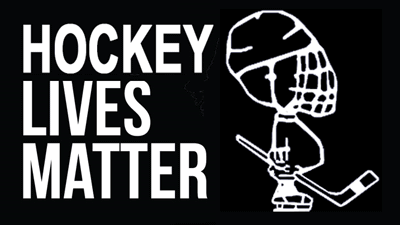 Ahh, the smell of hockey locker rooms just brings back memories of, well, old fat slow guy hockey. Tis the season.
Lets begin by looking at the Leagues in general.
The Relics: Hmmm, some say that this this the last league players go to before they die. Thats right, I said it. I'm sure there is a slower league out there, but what would its name be? The Manatees? The Good, Bad and the Ugly (perhaps, but that name is already taken). How about Relics: Wheelchair division? Nah. Either way, lets face it, we're done after this.
Now lets look at the Relics Players: Hmmm again. Some say that this league is made up of the King's trash, but that might be harsh. Yeah, some of us have to admit that we have slowed out game down a bit, and some might have ruffled some feathers and some have actually welcomed a more competitive and fun league, so a bunch of old fat slower guys go together and pulled this off. Ok, there have been some additions that have stretched the boundries of "slow" as well as "fat" but for the most part we all get along and for what its worth the league has grown by leaps and bounds and is by far the league to be in at this age level
Now over to the other league, which we will call League "L". League L has a bunch of ESPN NHL Wannabees. Well, not everyone, but certainly more than not. Now, of course we will not get into specific names here yet, but lets see how the season plays out before we call out those who think they belong somewhere else.
Finally, over to League "C". Now, for you not-so-politically-correct Democrats who seem to think "C" does NOT stand for CLASSIFIED, well in the world of Secretary of F'n Defense, it DOES. Here, not so much. League C is just a tad faster and stuck upier. But, once again, lets see how the season plays out.
For what its worth department, Relics Hockey's web site is heads and shoulders and bellies better than League L and city blocks ahead of League C. Just saying...
Ahhh, its good to be back!
To keep your interest here, and before we get into the result of week 1 and 2, here are some images from the past...